Important: Reports of sexual abuse and misconduct by Father Ron Pytel led to the creation of this web site.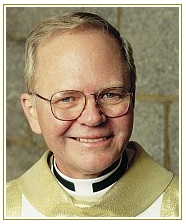 "On the morning of June 14th, my best priest friend, Father Larry Gesy, took me to Johns Hopkins Hospital at 6:30 A.M. On the way to the hospital, Father Larry said to me, 'Don't worry, Ron, this is all about Divine Mercy.' I underwent my heart surgery at the beginning of the Novena, before the feast of the Sacred Heart of Jesus. Included in the things which I packed for the hospital stay was the Diary of Blessed Faustina. Even though I did not like the thought of cardiac surgery, I was at peace. I just knew all would be fine." – Father Ronald P. Pytel
Most stories about Father Ron Pytel discuss his health and miraculous recovery. Father Pytel led a double life. In the coming days, this web site will tell another story.
There is much more to this story… read more here.
Sexual abuse, sexual misconduct, Larry Gesy, Ron Pytel, Father Larry Gesy, fraud, Father Ron Pytel, Baltimore, Saint Faustina, Amyl Nitrate, homosexuality, sodomy
Questions? Please email info@ronpytel.com